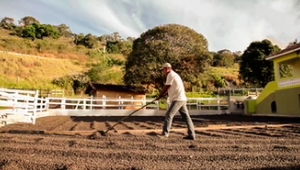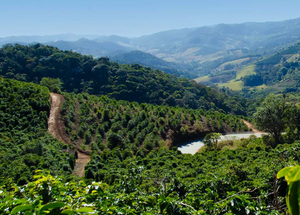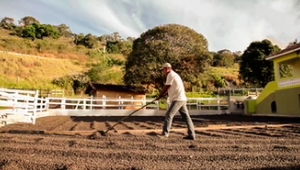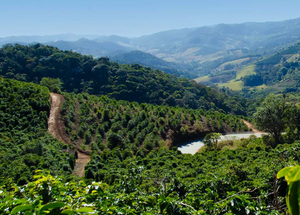 On Sale
Direct-Trade: Brazil São Joaquim Arara
DIRECT-TRADE LIGHT ROAST OFFERING
Flavor Notes: Chocolate, Apple, Caramel
This is a direct-trade partnership which means that Red Barn is purchasing directly from the coffee farmers themselves. An effective direct-trade relationship leads to greater traceability, transparency, and cooperative spirit between the farmer and roaster. In this case, Red Barn is working hand-in-hand with the Sandi family to bring their exceptional coffees to Massachusetts.
Jesimar Sandi is a third-generation farmer who has long been producing fine coffees in the Mantiqueira region of Brazil. The naturally processed coffee from the family's main farm, São Joaquim, has been awarded several times in the Brazilian Cup of Excellence, the regional Mantiqueira de Minas, and BSCA's competitions. 

This single origin (Arara variety) micro-lot offers a rich and complex flavor profile with chocolate, caramel, and apple notes. The chocolate notes are deep and velvety, while the caramel notes add a sweet richness. The apple notes provide a bright and fruity contrast to the darker flavors, creating a well-balanced and nuanced cup of coffee.
| | |
| --- | --- |
| Region | Mantiqueira de Minas |
| Growing Altitude | 1,350–1,400 masl |
| Arabica Variety | Arara |
| Milling Process | Natural, Raised Beds |
| Flavor Notes | Chocolate, Apple, Caramel |
| Body | Well-rounded |
| Acidity | Well-balanced |